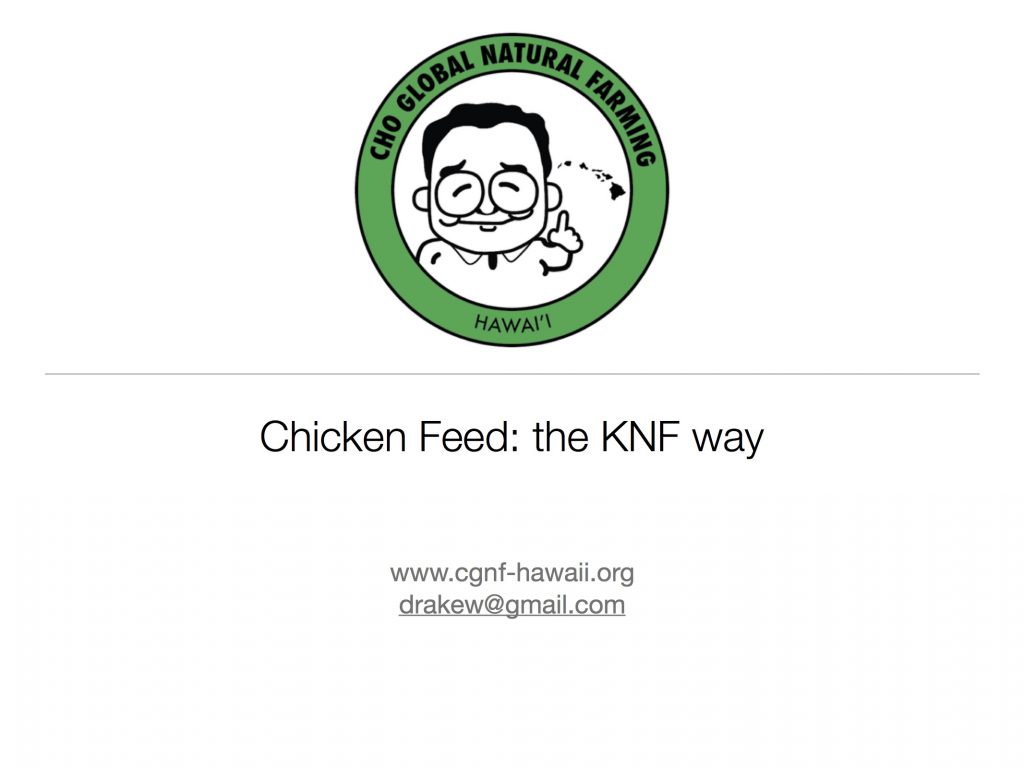 Download the PDF slides for this presentation: cgnf-chickenfeed
This is the first of ten videos that cover Master Han-Kyu Cho, founder of Korean Natural Farming, presenting his foundation seminar. The rest of the videos are available from CGNF-Hawaii in the members section.
This video playlist is the Level 2 Training Course for CGNF-Hawai'i as presented by expert instructor Eric Drake Weinert.
Watching these videos will get you prepared to take the course in person to get certification. This alone does not qualify you to become a Certified CGNF practitioner. It is a preparatory opportunity.