Check out new information and get the latest updates on our blog.
Natural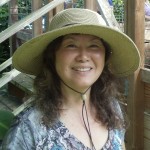 Farming Hawai'i holds a monthly get-together every second Tuesday of the month at 6pm in Hilo with the intention to share experiences, feature experts in our community, disseminate information, announce and coordinate upcoming events, share and exchange seeds, and celebrate the abundance of Natural Farming with a potluck of the food we've grown. The evenings are made possible by many supporters, so come out, meet the Natural Farming community, share food, stories, and aloha! Check out our Event Calendar for more Natural Farming events.

Our Vision and Mission
Taking care of the land, soil, and EARTH. Hawai'i will be the model. We serve food producers – backyard farmers and ourselves.
We focus on family farms, future farmers, and the conversion of traditional commercial farmers to adopt Natural Farming as a means to promote awareness of healthy, prosperous, and sustainable agriculture in the state of Hawai'i, the nation and the world.
We perpetuate respect and strengthen ourselves and communities through Natural Farming food production through community centered model gardens and farms because Natural Farming improves lives for all life.
Values & Guiding Principles
Farming for prosperity with respect.
Live the concept of Natural Farming.
Improve life for all.
Sustainability that addresses exponential growth with the context of finite resources – 59 minutes.
Respect the land for future generations – Malama I Ka 'Aina
Interconnectedness – build community.
Inclusive – Empowerment – Movement
Humility.